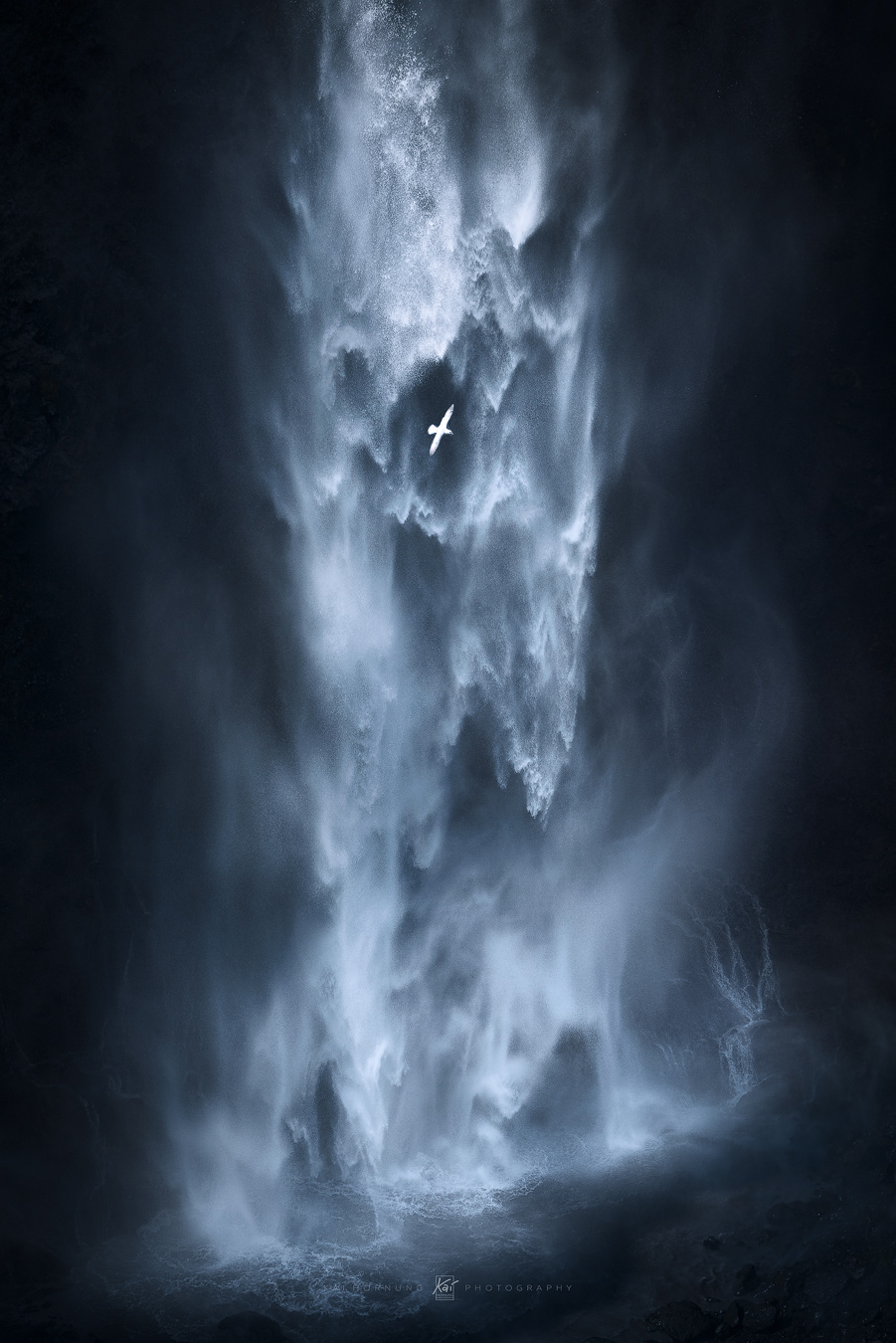 First , Can you tell us a little about of you and how you got started with Photography ?
I am Kai Hornung. I am a landscape photographer from Hanover, Germany. In 2016 I started to photograph landscapes when I was on a business trip to Ireland. Before I had photographed my kids and did some documentation of my family travels. Pretty much what everybody does. In 2016 though I started to actually learn how to photograph and how to actually take good photos. In 2018 I founded my little side business: Kai Hornung Photography. Aside from taking photos and traveling to beautiful places I write articles for magazines, sell prints and teach photography (mostly editing).
How would you describe your Photography style ?
I call it landscape photography art in which I try to portray different places and moods of our natural surrounding. My images are not necessarily documentaries, so they can range from a very natural display of the scene up to a more dreamlike vision of what I saw and felt that very moment. I have been a singer in bands for many years. So in my photography I aspire to make the image literally sing.
Where do you get your inspiration for Photography ?
It's nature itself that inspires me really. This can be small and abstract scenes and frames of what I see. It can also be big, great and dramatic vistas also. I like to take my time in nature and look around. Also when I lock in for a composition I still keep my eyes open for things that even happen in opposite directions.
I also get inspired by other artists work and other art bring it music, film or books.
You are a world traveler and you have visited more countries , from Germany to Italy , Iceland and many more , we know this is not easy questions to answer , but what trip would you say was your best experience and why ?
This is in fact a difficult question for me since I don't rank my travels. It's like kids: you don't rank them in any order but love them just the same. But if I take the question as "experiences that stand out" I would say my first real photo tour in late summer 2017 with my buddies Mikkel Beiter, Mads-Peter Iversen and Roy Jensen is a fond memory and the start to dedicating a trip to nothing else but taking images. Even to the brink of complete exhaustion. I went on a tour through the Alps, mainly Dolomites, together with photo friends who I had only met online before and it was fantastic. The places were magnificent and the shared enthusiasm for getting up very early, hike long tracks, stay up late and rarely sleep was incredible.
Since then I have taken plenty of such trips and never been disappointed.
How do you plan for a trip ?  
I do lots and lots of research. Mainly online with google maps and google earth pro but also with books and blog articles. For the bigger tours I like to make excel sheets which include travel times between potential spots, sunrise and -set hours, Milky Way possibilities and alternative spots nearby to have choices while on tour.
This is very, very time consuming to plan this way.  And it usually leads to having too many spots planned, but it's just how I work and how I discuss possible tour plans with my partners.
A Tipp would be: if you see an image of a spot that looks promising look for similar images on google that are usually unedited but give a more realistic impression of the place and safe the location on your google map. This way you collect all sorts of spots to visit.
What is typically in your camera Bag  And what kind of gear do you use ?
I have a fstop camera bag which I have been using for years. I shoot with Sony gear and use the a7riii. I usually take many lenses with me which makes me end up carrying more gear around than I usually need. I have a full list of my gear and also drone, tripod and filter on my homepage for all people who are interested.
What is the appeal of landscape images to you that is not found in others categories , like street , Portrait ? 
It's the unparalleled experience of being outside and enjoying the beauty of nature. When I started out with photography I tried street and portraiture. But I usually feel uncomfortable asking people if I could photograph them. I also feel more rushed to shoot a model to release him or her out of the unnatural situation of being photographed. And this rush or hectic usually results in images that I feel could have been better if taken more time.
If you want to start any others categories then which gener do you want to start and why ? 
I don't have such plans but people photography would probably interest me the most. Despite my above mentioned short comings.
Please describe your post processing workflow ? 
I do raw-file adjustments inside Lightroom to lay a basement to the edit of the image. This includes all kinds of corrections from white balance to tone shifting, contrast and lens correction. Sometimes shifting perspective and profile calibration. Also spreading the dynamic range and evening out the histogram. I then convert this into a smart object into photoshop and go for fine tuning, select local contrast and color work. Guiding light by dodging and burning and enhancing mood. Also separating colors and sharpening.
Some steps I take in pretty much every photo, others are dictated by the image itself and the artistic vision I have. Editing an image can take half an hour up to six or eight hours.
What has been your favorite photo location?
I have a special love for Iceland and the Dolomites. It's not only the fantastic and endless possibilities to photograph. It is also the fact that I simply love being there and enjoy the surroundings so much.
What challenges do landscape photographers face in the near future ?
I think nature conservation while traveling by plane and moving around in nature is a challenge and sometimes contradictory for landscape photographers. I think it's important to do that consciously. Last year there was an initiative many landscape photographers signed in which they claimed to place respect and preservation of nature first. As much as I like the initiative and agree to its goals, I could not sign it full heartedly just because I feel like how can I when I take trains and other transportation to reach far away destinations and also teach other people how to photograph when ultimately they want to travel then, too?
I know there are a few photographers who claim to be huge nature protectionists and in the next sentence explain how they take helicopters to shoot the most extreme places. I think it's a discussion with many, many facets.
Can you take us through your creative journey and tell us what it is that you look for an image ?
I look for a feeling in the scene I see. A story that the place tells. This can be the place itself with its shapes and patterns or its landmarks. And the way the place interacts with the conditions that were during the time I was there.
Whose work has influenced you most ?
Early on when starting Ted Gore, Ryan Dyar, Elia Locardi and Michael Shainblum probably were my biggest inspiration. I don't have any specific artists anymore that I would call as influencing me. The likes of Alex Noriega, Hans Strand or David Thompson are amongst those whose work probably inspire me the most nowadays in their ways of how they see things and present them in their work. There can be any great images though that make me go "wow!". That doesn't need to be of any specific artist.
Among your works , which one is your favourite ? Can you please share this photo ?
My image 'escape' is one of my favorites. To me is has a grace and power and also vulnerability of a fleeting moment that I don't get tired looking at. It's a scene where you don't really care about the place where you shot it at because of its intimacy. I was happy to have that one included amongst the best in the international landscape photographer of the year awards.
Do you know any  landscape photographer from India ? 
Yes. Sandeep Mathur comes to my mind. He has a beautiful body of work. And Soumik Datta, an aspiring, photographer who I had the pleasure of teaching him some things about landscape photography.
In the field , what are your settings ? 
Aperture 
Shutter speed
Iso
White balance 
Focus 
It's always f11, 73mm, 1/10 sec. and ISO100 and white balance of 5337 K. Always!   …just kidding. You cannot have one setting. it always depends on the conditions and what you photograph. In nature more often than not you find less than ideal conditions so you need to adapt and sometimes you go for less than ideal settings. Also nobody is error free. At times you might decide on settings that are not ideal. I always photograph in manual mode because I want to be in control of all perimeters. But in my opinion it's completely misleading to think just because you read anyone's Exit you could rebuild the image. I have a blog article about that subject. It might not satisfy the ones who are huge fans of this info though.
Image format : 
Always in raw as it allows for the most possibilities in post processing.
Can you please share your some best  photograph with exifthat inspire to us ? 
See the image I described earlier.
What tips or advice do you have for others who's started with landscape photography ? 
Simply go out and photograph and try to learn as much as you can. Photography is a craft and it needs time to get good at it. But it is fun and fulfilling. Be willing to fail and enjoy what you are doing then you have a good chance to improve your skills.